FAQs

---
Our ingredients
How do you select the ingredients for the NATUR COMPAGNIE product range?

Our employees select organic ingredients from certified organic farms in a particularly careful and conscientious way. The only ingredients we select are those that we consider the perfect match for our recipes in terms of both taste and quality.
---
Where does NATUR COMPAGNIE source its ingredients?

NATUR COMPAGNIE has always sourced our carefully selected organic ingredients from certified organic farms, and we use the gentlest manufacturing processes available.
---
What does "may contain traces of" mean on the packaging?

The "may contain traces of" information draws your attention to the fact that in addition to the main ingredients, the product may contain traces of other ingredients, including allergens. This happens, for example, when the same machine is used for manufacturing different products. Despite careful cleaning, even the smallest parts of a product can find their way into another one.
---
Do the products contain any flavour enhancers?

We expressly do not use flavour enhancers such as monosodium glutamate. This is one of the key criterion among our high organic standards. We also steer clear of any artificial and natural flavourings.
---
How is the high-quality shea butter produced which NATUR COMPAGNIE uses as an alternative to palm oil?

Shea butter is produced from the fruits of African butter trees. Their ripe green fruit with brown kernels in the middle, i.e. the shea nuts, are peeled, ground and kneaded until only the high-quality fat – the shea butter – remains. We use this high-quality fat in our paste-like products, such as our stock cubes.
---
Does NATUR COMPAGNIE also offer products which cater for a low-salt diet?

Our stock product range includes low-salt products. By low-salt content, we mean a maximum of 0.12 g of sodium per 100 ml of prepared product. Over the course of 2020 we're reviewing all of our recipes in the interest of eliminating added sugar, which is also giving us the opportunity to lower the salt content of our products as much as possible. We work on our recipes on a continuous basis with a view to making it even easier for our customers to eat mindfully.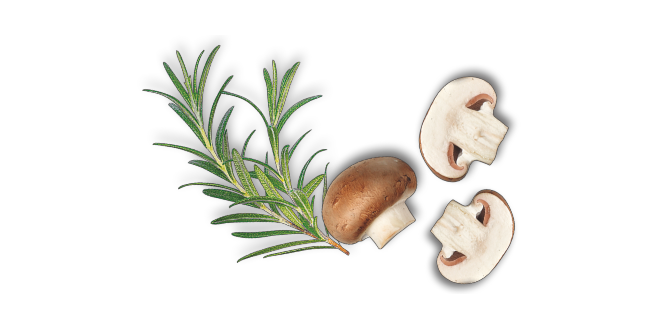 Our manufacturing processes
What is the meaning of the EU legislation on organic production, under which all NATUR COMPAGNIE products are certified?

The EU legislation on organic production guarantees that both the cultivation of raw materials and their processing are subject to the strict criteria of organic farming under EU law. The logo on the packaging indicates that the product meets all of these conditions. You can find more details on this in our article "Natural and organic produce of the highest quality".
---
How are your express dishes manufactured?

When it comes to our carefully selected organic ingredients, we use the gentlest manufacturing processes available. In practice, this means only using water, salt, vegetables and spices to make our delicious precooked rice and cereal mixes. Our products don't contain any preservatives or other nasties. We ensure an extended shelf life through our manufacturing processes alone.
---
What does the term "parboiled" mean?

Parboiled rice has, in a sense, already been precooked. We soak the rice first and then steam it. The advantage of this technique? It causes the vitamins and minerals to migrate from the husk to the inside of the rice grain, so that the valuable nutrients don't escape during husking. Only after drying are the grains husked and polished.
---
Why do some of the products have seemingly little content when compared to the size of the packaging?

We need this additional space in the packaging of our products, the so-called "headspace", in order to ensure problem-free filling and so that the product's properties aren't altered by compressing, etc. During transport, however, it's possible that our stock granules which come in a jar, for example, become compressed. This can lead to an increase in headspace. By shaking the glass, the product can resettle more evenly, allowing the headspace to shrink back to its original size.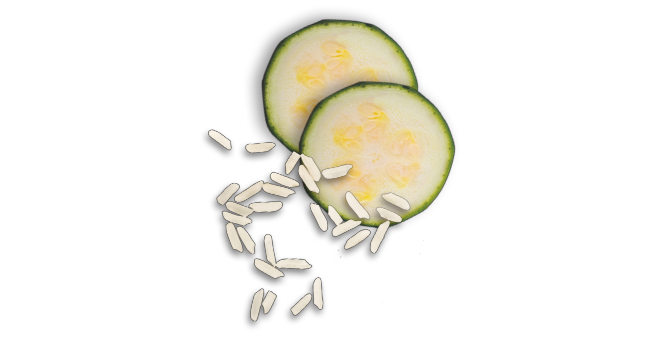 Sustainability
What role do nature conservation and sustainability play in the choice of packaging?

As an organic brand geared predominantly towards families, sustainability is at the core of what we do. That's why we're already thinking about the generation of tomorrow. It also means that we wholeheartedly back environmentally-friendly solutions when it comes to our packaging. Nature conservation is an important element of sustainability. For example, we use FSC-certified boxes sourced from woods with certified sustainable forestry practices.
---
What measures have been taken to cut down on plastic?

We keep our essential use of plastic as low as possible. For our cup meals, we use FSC-certified cardboard in place of plastic for greater stability. When you've finished using it, this cardboard can be removed and recycled separately. Information on this can be found on the packaging. We also use glass packaging for many of our products and recyclable refillable sachets for our stocks.
---
Why do the new express rice dishes come in plastic packaging?

During the manufacturing process for our express rice dishes, we have to make sure that the packaging is both waterproof and heatproof. It's the only way of ensuring that our products have a good enough shelf-life. There are currently no other materials on the market which offer these key properties. NATUR COMPAGNIE ensures, however, that all of our product packaging is recyclable – this is also the case here.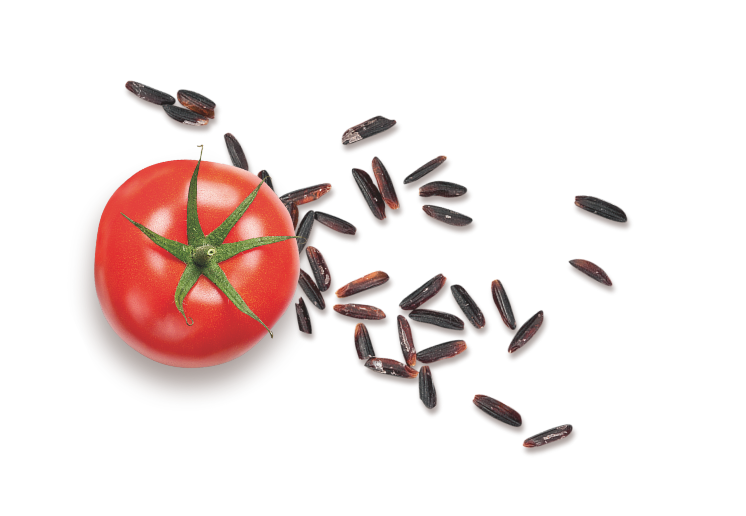 For the whole family
Why is NATUR COMPAGNIE a family brand?

In our opinion, spending time with your family is what really matters in life. This ethos spurs us on every day. By creating our products, we're supporting families with everyday cooking – leaving you with more time to spend together. That's why at NATUR COMPAGNIE we view ourselves as a family brand.
---
Why are some products only available for one or two people when they're meant to be for the whole family?

NATUR COMPAGNIE products are created with the whole family in mind but are designed to use in a variety of everyday family settings. That doesn't always mean communal eating with the whole family – sometimes we also want to cater for Mum and Dad in their office lunchbreak, or simply provide food for just one family member to eat during their daily "me-time". Our products are also suitable for single or couple households. This is why we made the conscious decision to offer smaller packs.
---
How do your ready meals translate into mindful eating for the whole family?

Finding the time to cook something fresh and wholesome from scratch can be a real challenge for parents. That's why our product offering consists of quick meals and cooking aids for the whole family. They can be enjoyed by grown-ups and little ones alike and meet requirements for a mindful and varied diet. The products can also be combined with fresh ingredients.